Now You Can Own the Ford Shelby GT-H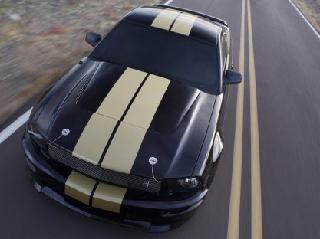 If you've always wanted a Ford Shelby GT-H – the 325-horsepower, black and gold Mustang available only and exclusively rented out at your local Hertz Rent-a-Car for your own, then you'd be ecstatic to know that later today Ford bigwig Mark Fields will announce the arrival of the Ford Shelby GT for the 2007 model year.

And what difference will there be between the rent-a-racer and the general-consumption Shelby GT? Well there's the availability of a manual transmission (all GT-H models are in automatic) for one, and yes, the color choice – black or white with silver stripes.

The Associated Press reports that the Ford's Flat Rock, Michigan plant will churn out 10,000 of the beasts at most.