Toyota to Cut Down Truck Production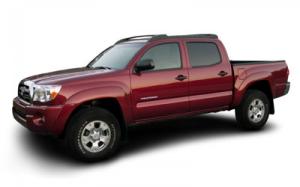 The Associated Press, citing a story from Japanese national daily Asahi, reports that Toyota is planning to produce fewer pickup trucks and more small- and mid-size cars in North America in 2007.

The giant Japanese automaker is reportedly planning to produce pickups at a Texas plant at rates much lower than its maximum capacity — 150,000 units in 2007 rather than 200,000 as originally planned — because sales of these models are have grown weak as consumers switch to vehicles that get better fuel mileage.

The story also said that Toyota is also planning to double its yearly production rate of higher-mileage Camry cars at an Indiana plant of partner company Fuji Heavy Industries Ltd. to 200,000 cars in October 2007 from an initial target rate of 100,000 cars in Feb. 2007.

A Toyota spokesman however, has denied both aspects of the report.