Going on a much-needed vacation? Don't let car trouble bring an abrupt end to your vacation plans.
Car problems are usually due to neglected preventive maintenance. It doesn't just entail a repair bill. It can involve towing charges, lodging and possibly a rental car.

These problems usually can be avoided with a pre-vacation inspection performed by a qualified automotive technician. To address this kind of scenario, have him perform a "physical" for your automobile checking the following systems:

• Cooling
• Braking
• Emission control
• Steering/suspension
• Fuel
• Electrical and ignition

In addition, these auto parts should also be evaluated: engine performance, tires/wheels, A.C./heater/defroster, instruments/gauges, windshield wipers, horns/lights/mirrors, seat belts and the car's body, inside and out.

A pre-trip inspection will not only help reduce chances of costly and possibly dangerous road trouble, it will also provide an opportunity to have repairs made at home, with one's own technician who knows the vehicle.


Mirrors are important driving tools. Basically, cars have three mirrors: the left and right side mirrors and a rear view mirror located at the front.

These mirrors are not positioned in such a way for no reasons at all. For instance, the rear view mirror is used for auto backing. Drivers can see from the rear view mirror whether it is safe for them to drive backwards especially when backing in tight parking areas. On the other hand, the two side mirrors are used to see whether the sides are clear from any type of obstructions.

Similarly, side mirrors are used to prevent side collisions since drivers are able to estimate the safe distance between their cars with that of another vehicle. Ideally, drivers are expected to adjust their car's mirrors according to their level of viewing. Tall drivers don't have the same viewing level compared to short drivers so this is one of the reasons why it is vital for drivers to adjust their mirrors before driving off.

And lastly, a simple reminder especially for lady drivers that make use of the rear view mirror especially for make up purposes, make sure to adjust it back to its correct position once you are through. You'll never know what might just happen if you don't.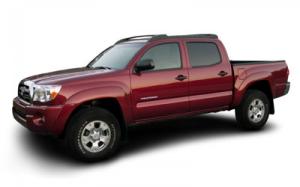 The Associated Press, citing a story from Japanese national daily Asahi, reports that Toyota is planning to produce fewer pickup trucks and more small- and mid-size cars in North America in 2007.

The giant Japanese automaker is reportedly planning to produce pickups at a Texas plant at rates much lower than its maximum capacity — 150,000 units in 2007 rather than 200,000 as originally planned — because sales of these models are have grown weak as consumers switch to vehicles that get better fuel mileage.

The story also said that Toyota is also planning to double its yearly production rate of higher-mileage Camry cars at an Indiana plant of partner company Fuji Heavy Industries Ltd. to 200,000 cars in October 2007 from an initial target rate of 100,000 cars in Feb. 2007.

A Toyota spokesman however, has denied both aspects of the report.
General Motors has raised the powertrain warranty of all its 2007 model vehicles to 5 years or 100,000 miles. According to the automaker, the powertrain warranty is transferable and has no deductible. Previously, GM's powertrain warranty was only good for three years or 36,000 miles.

Ford has already previously increased the powertrain warranty on Ford, Mercury and Lincoln vehicles for 2007 models last July, with a warranty of five years or 60,000 miles for Ford and Mercury vehicles, and six years or 70,000 miles for Lincoln vehicles.

Meanwhile, find the best mirrors, grilles, catalytic converters and other auto parts at Auto Parts Corner.


Honda Motors Co. will release its updated version of the FCX concept vehicle in early December at the Los Angeles auto show. The third generation fuel-cell powertrain reportedly will be mounted in the FCX sedan first released at the Tokyo Motor Show.

Earlier this year, the automaker announced plans to put a version of the FCX concept sedan into production within the next three to four years.

Honda also makes a smaller fuel-cell vehicle, a Civic-size hatchback that it also calls the FCX. The first FCX made its debut in the US market back in 2004. Honda has delivered more than a dozen of the second-generation fuel-cell vehicles to families and local governments in several states since then.

Should you need auto parts such headlights and
head gaskets for your Honda vehicle, just click over to Auto Parts Corner.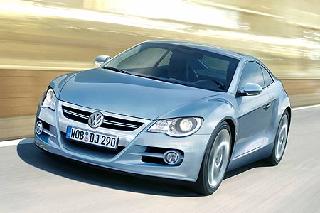 In the news: Volkswagen is reviving the Scirocco hatchback coupe – to go on sale in 2008.

Wolfgang Bernhard, chief of the Volkswagen brand, told those present at the Thursday unveiling of the metallic green prototype of the car at Berlin's historic Tempelhof Airport that the company is trying to translate the feeling of the Scirocco but is not trying to literally copy the Scirocco of the past.

The Scirocco is one of 20 vehicles Volkswagen's main brand plans to bring to market in the next five years to expand into new niches. The company also aims to introduce a compact sport-utility vehicle and a minivan in two years.

Meanwhile, for quality Volkswagen auto parts, just visit Auto Parts Corner.
Apparently MINI will be dropping the Traveller name for its upcoming, much anticipated long-wheelbase version of its iconic smallcar, as reported by MotoringFile.




The automaker is dropping the name and replacing it with 'Clubman'. Word is that a mess of copyright issues with the Traveller name provoked the switch, and while the Clubman badge (Honda owns the Clubman name in Japan) is yet to gain approval from the MINI powers-that-be, the effort, says Autoblog, will be small potatoes compared to what would've been required to legally use the "Traveller".

MotoringFile readers have also collected a long list of name suggestions for the vehicle that included MINI XL, MINI+, MINI Canyonero and MINI Longfellow.

Whatever the name of your vehicle may be, make sure that it has the best auto parts to help keep it in excellent condition always. Should you need to replace your headlights, mirror, door handle or engine parts, just click over to Auto Parts Corner.



Tennis star Rafael Nadal has signed an agreement with Kia Motors as the automaker's new ambassador. The 20 year old two time French open tennis champion will be promoting Kia's "exciting and enabling" brand values worldwide.

The automaker said Nadal will appear in their global advertising campaign in television and printed media until 2008. He will also help to promote the Kia brand by taking part in various initiatives held by the automaker, including major international motor shows.

And if you are looking for Kia parts just go to Auto Parts Corner.
Ford Crown Victorias are staples in the NYPD. But it looks like it got itself an upcoming competition.

Media reports say that the New York Police Department will test drive 10 new Dodge Chargers with V-8 engines to see if the 150 mph performance sedans will survive the challenges of potholed streets and other anti-driving feature of Gotham.

Also testing V-6 Chargers is the city's police highway unit is. If the vehicles pass inspection, they may replace hundreds of squad cars in the NYPD's 3,000-vehicle patrol fleet, now dominated by Ford Crown Victorias and Chevrolet Impalas.


The Honda 2007 Element with its redesigned exterior and added 10 horsepower starts at $19,495, while the all new Element SC is priced at $23,290. The 2006 Element started at $18,345. The vehicles also come installed with standard safety equipments such as side curtain airbags and stability control, as well as an optional five-speed automatic transmission.

The Element SC will hit Honda showrooms September this year. This low ride vehicle features a sport-tuned suspension and unique design, and will be using the same 166-hp 2.4-liter four-cylinder engine used in other Element Line. Features like 18-inch wheels and tires, projector-beam headlamps, painted bumpers, "aero" grille and carpeted flooring, are also added to Element SC.