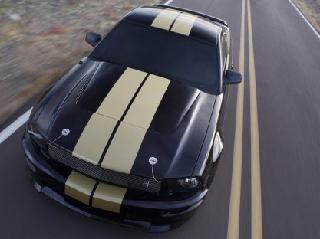 If you've always wanted a Ford Shelby GT-H – the 325-horsepower, black and gold Mustang available only and exclusively rented out at your local Hertz Rent-a-Car for your own, then you'd be ecstatic to know that later today Ford bigwig Mark Fields will announce the arrival of the Ford Shelby GT for the 2007 model year.

And what difference will there be between the rent-a-racer and the general-consumption Shelby GT? Well there's the availability of a manual transmission (all GT-H models are in automatic) for one, and yes, the color choice – black or white with silver stripes.

The Associated Press reports that the Ford's Flat Rock, Michigan plant will churn out 10,000 of the beasts at most.


The popular Toyota Prius hybrid car has reached global sales totaling to 504,700 units as of April 30, a company news release said. The Japanese automaker has also announced that it is advancing its research and development of plug-in hybrids with the goal of developing a next-generation vehicle, which will have extended range capacity using only the electric drive. Toyota plans to double the number of models featuring hybrid drivetrains by the early 2010s.

Toyota launched the Prius in Japan in 1997. In 2000, its production was just 12,000 units annually. By 2003, the completely redesigned 2004 second-generation model was launched in the U.S. where it became a hit. By 2005, more than 100,000 units were produced for the U.S. market alone, and in May 2006, U.S. Prius sales topped the 250,000 mark.


Forget about car wash shops and sexy car wash girls in bikinis.

Getting your car cleaned is a simple task that every vehicle owners like you and I can do. Here are some effective tips in car washing.

First, find a nice location where you would clean your car. Perhaps under a tree or any other shaded place. Next, find effective car wash soap and avoid using household detergents or liquid cleansers because these products contain a high level of PH (acidity) and can actually damage your car's paint.

The cleaning process should start by cleaning your wheels and tires. Check for road dirt and remove them, most specifically between the grooves of your tires. Rinse the underside of the car and remove stuck dirt such as road tar, mud, and other foreign objects.

Close all the doors and windows. I'm sure you wouldn't want your interiors to get wet.

By using a hose, start spraying your car's surface. This will soak the dirt making it easier to remove them. Get a sponge and bucket with your car wash soap diluted in water and with the sponge, start washing the hood, bumpers, glasses, and roof from top to bottom. It is necessary to rinse time after time to see if you already removed the dirt on you car's surface.

Finally, give your car a final rinse. After doing this, dry your car by wiping it with a clean cloth. Wash your car regularly to maintain its appearance.


You are looking at the current World's Sexiest Car. According to Top Gear, that is.

Yup, the little Fiat 500 beat out rivals such as the Ferrari, Aston Martin and Lamborghini to the provocative title. Says James May, Top Gear contributing editor:

"Even a nun in a 500 seems to telegraph a faint tingle of the procreative urge. Our number-one sexiest car, the Fiat 500, advertises nothing about its owner, except that it's someone who doesn't need to try."

In case you're still interested, coming in second was the Aston Martin DBS, followed by the Maserati Quattroporte, the Chevrolet Camaro and the Citroën C6. Rounding out the field of top 10 cars were the Lincoln Continental, Bentley Continental S1 Fastback, BMW M1, Rolls-Royce Phantom — and Sally, the Porsche 911 Carrera from the Disney movie Cars.

Well. You know what they say. Beauty is in the eye of the beholder…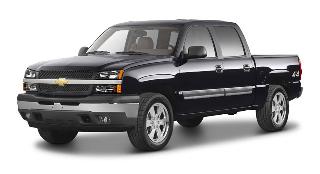 SUV sales are down. But which SUV is affected most? Autobytel's latest "Consumer Choice" report on online purchase requests for the second quarter of 2006 as compared to the first quarter shows some of the unsuccessful:

• Jeep Grand Cherokee: -58 percent
• Dodge Ram: -47 percent
• Ford F-150: -40 percent
• Hummer H3: -39 percent
• Dodge Charger: -29 percent
• Chrysler 300: -13 percent

While the big cars are down, small cars are hot. Autobytel reports that the 2nd quarter was the only quarter when trucks really felt the impact of higher fuel prices, with year-over-year purchase requests drops down for the Honda, Ridgeline, Toyota, Tundra, Nissan, Titan, Chevy Silverado, Ford F-150 and Dodge Ram.

Autobytel's current what's hot for the 2nd Quarter:

• Toyota Yaris
• Toyota Camry Hybrid
• Toyota FJ Cruiser (style trumps fuel economy)
• Honda Fit
• Lexus ES 350
• Toyota RAV4 (a fuel-efficient big SUV replacement?)
• Honda Civic
• Dodge Caliber
• Hyundai Sonata
• Ford Escape Hybrid (fuel-efficient, with incentive pricing)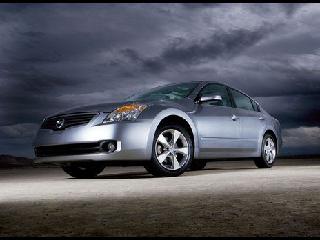 Presenting, from the Nissan auto maker, the 2007 Nissan Altima!

Being one of the most popular cars on the auto market since its production in 1993, the Nissan Altima has surely been one of the most sought after vehicles. Only a few do not know what this is. And if you are one of the counted few, just keep in mind that the Nissan Altima could be help up amongst the likes of the Honda Accord, Mazda6, Pontiac G6, Hyundai Sonata, Toyota Camry, and Mitsubishi Galant.

And for 2007, the Nissan Altima has got new changes:

• It has been redesigned.
• Made standard are dual exhaust.
• Available is the new Xtronic CVT.
• It is mounted on a new platform for an improved rigidity of the body.
• Roomy. Roomy. And very roomy.
The driving season is now here. And Insurance.com wants to help out drivers maintain their safety while on the road through some tips. After all, statistics do show that the summer season is one of the popular times when auto accidents seem to take center stage.

Here are some tips offered by Insurance.com:

1. Check: air pressure of tires and oil level
2. Replace: air filter and worn out auto parts
3. Observe: speed limit on roads
4. Plan: the route you would be taking
5. Pack: first aid kit, roadside assistance kit, auto insurance proof, and emergency contact numbers
Grab the chance to meet the new Mitsubishi Outlander concept vehicle for it would be shown off at the upcoming 2006 Paris Motor Show this coming September. The Mitsubishi Outlander is the all-new sport utility vehicle (SUV) from the company that is destined to take the spotlight in the European auto market.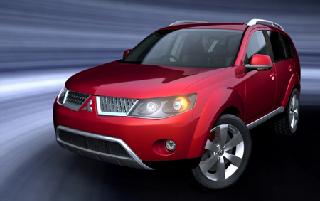 Since 2003, this vehicle has already been in production. It is actually not just any SUV – it is a compact crossover SUV. The new Mitsubishi Outlander has been built on the FF/AWD GS platform. This crossover SUV is destined to compete with vehicles like the Honda CR-V, Hyundai Tucson, Mazda Tribute, Nissan Xterra, Subaru Forester, and Toyota RAV4. It has also been a good mover in the market for customers do opt to purchase this one for parts and accessories are available at sources like Auto Parts Corner.

The new Mitsubishi Outlander would be boasting of new features and technologies. It would also be sporting a wider stance plus a more muscular appeal. Mitsubishi Motors believes that the Mitsubishi Outlander would receive much success once in the market for it offers comfort and style to everybody who uses it.
Planning on going ahead with your annual family road trip? Go ahead. Do not let the high gas prices get you down. You can even make your car's gas mileage go up.

Your car is not a portable stockroom.
Any items that you would not be needing for this trip should be taken out. Got newspapers in there? Remove them. If there are some winter car items still in there, there is no need for them this summer. Take them away in storage.

Just the right air pressure works.
With just the right amount of air pressure in your tires, your cars do not need to work more, thus use up much gas. Check your car owner's manual for the right amount of pressure for your tires.

Have good working parts in your vehicle.
If your car has parts that are working well, then you are off to saving more gas. With worn-out parts or damaged parts, your car needs to work double-time and also uses up much gas in the process. If you need replacement parts, you can turn to Auto Parts Corner for new ones.

Keep these in mind and you would be able to be improve the gas mileage of your car. And yes, you would be off to a good and happy road trip.


Want a car that would not run on gas? Try the electric car. But of course, they've already been buried. Dead. Will they return? Something that we would all like to find out.

General Motors has produced electric cars back in 1996. And this is not the only car maker that has offered the public with such exemplary vehicles. In fact, electric cars have been one of the fastest vehicles ever made. And it has also been one of the most efficient ones.

It was not only very efficient but it also ran on electricity. It was also very environment-friendly. There were no emissions. And owners would even say that these electric cars would just speed up and show off.

Whatever happened to them? Something for all of us to find out. Something that you may also want to think about. I came across a trailer on a new documentary, "Who Killed The Electric Car?" Might want to watch that one yourself.

In the meantime, ponder over the fate of your vehicle if you did not religiously maintain it. Sure enough, you would be spending more than you bargained for. It is important not to let your vehicle run down. You can keep it running smoothly with good parts from Auto Parts Corner. I know, for this is where I have been buying my bumpers and carpets.